JPMorgan Chase & Co.
Twenty-four of the twenty-five companies and organizations considered champions of the Foundation are headquartered in Northeast Ohio. The sole national champion, JPMorgan Chase & Co., is based in New York, but employs over 20,000 workers in Northeast Ohio. In the six-year history of our I Promise initiative, we learned that the companies who care most about our kids are in our backyard. It's created a special bond that has made us more than partners. It made us family.
Our family is special. We do things for each other that go beyond the realm of business partnership and philanthropic support. There is no greater example of this than Chase's I Promise, Too Adopt a family.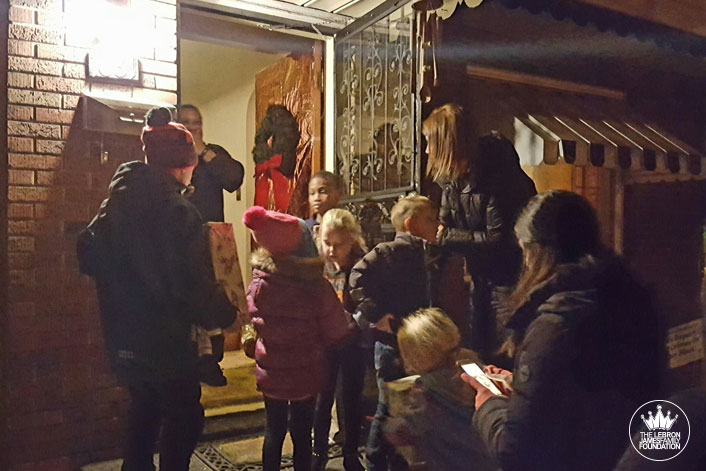 This holiday season, employees from Northeast Ohio Chase retail branches came together to love four families with a parent in our I Promise, Too GED program. Using their own personal funds, they showered each family with brightly wrapped presents. Immensely proud of their GED work, LeBron and the Foundation invited each family to the Cavaliers' Christmas day game against the Warriors.
Riding in Thomas Limo's special LeBron holiday sleigh, the Chase team spent their Monday night making surprise visits. Each family was overcome with joy.
We send a special thank you to the entire Chase team for reminding us of the true spirit of the holiday season.