Hero 11 of 12 | Brandi Davis
Brandi Davis. In Akron, OH, that name immediately evokes smiles as broad as her reach.
"Our goal is to change the graduation rate in our hometown. Brandi Davis and the teachers, principals, administrators and staff members like her are making our dream a reality. I play basketball and I hope that I am inspiring my kids, but Brandi, she's the hero here, she is doing it day in and day out." – LeBron James.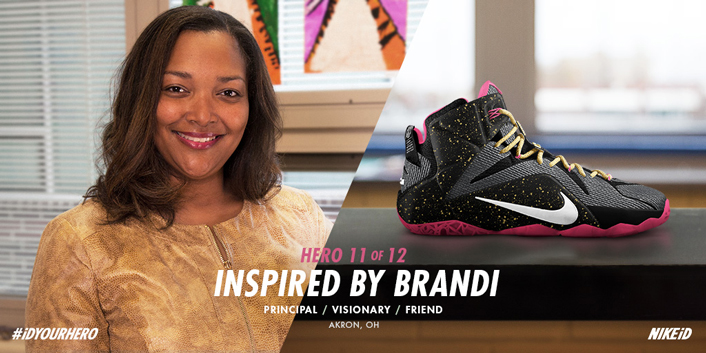 Principal, LAB Member, mentor, daughter, the list goes on and on for Akron Public Schools' Schumacher CLC's Principal, Brandi Davis. Now, LeBron, Nike, and the Foundation are adding "Hero" to that list with the release of the LeBron 12, Brandi Davis Hero shoe.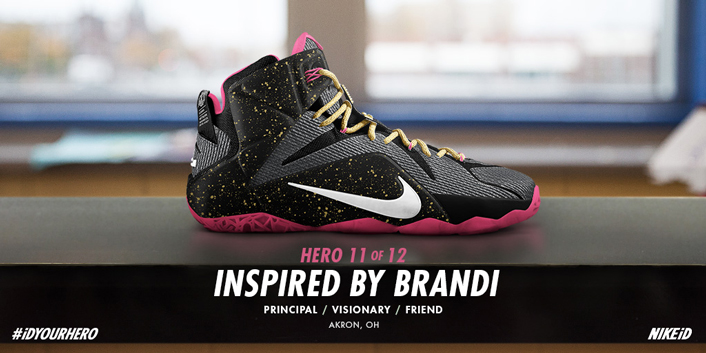 From the start of the Wheels for Education program four years ago, Brandi has been committed to helping LeBron's kids and his program. Brandi is a four year member of the LeBron Advisory Board (LAB) Elementary, on which she continuously influences curriculum and is always hands-on with our kids, having traveled to Miami with our kids for MVP.
When asked about Brandi, Michele Campbell, the Executive Director of the LeBron James Family Foundation, said, "We could not live without Brandi, literally!"
Brandi always puts her kids' best interests first. When the Foundation wanted to hold a "kids-only event," Brandi lobbied for the inclusion of parents. Soon thereafter, parent involvement became a pillar for both the Wheels for Education and Akron I PROMISE Network programs. And when the Foundation needed an emcee for its first Hometown Hall meeting, Brandi quickly stepped up and masterfully took the mic.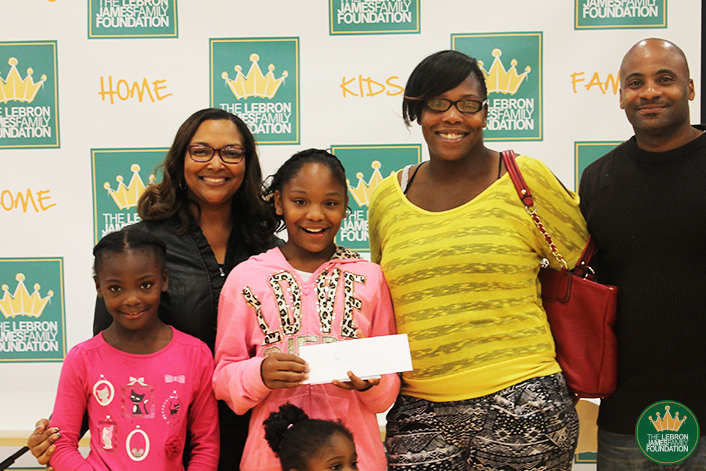 As a principal, Brandi champions Akron Public Schools' newly built Schumacher CLC. Housing grades K-6, Schumacher is home to a number of Wheels for Ed and Akron I PROMISE Network students. All of these students, which we can speak from experience, are well behaved, thanks to the occasional, "Don't make me call Mr. LeBron."
Brandi Davis is a hero to the kids of Akron, including the biggest kid from Akron.
"Thank you for all that you do for my kids, Brandi. You're my hero!" – LeBron James