Champion
With one-on-one mentoring defined as a need for its students, the LeBron James Family Foundation has teamed up with Akron-based Signet Jewelers in a long-term partnership to provide additional mentorship opportunities for its students. With Signet's employees joining the growing network of resources for LJFF's Akron I PROMISE Network students, that gives LeBron even more hands and arms in the community to give his kids the support they need as they move through middle school and high school.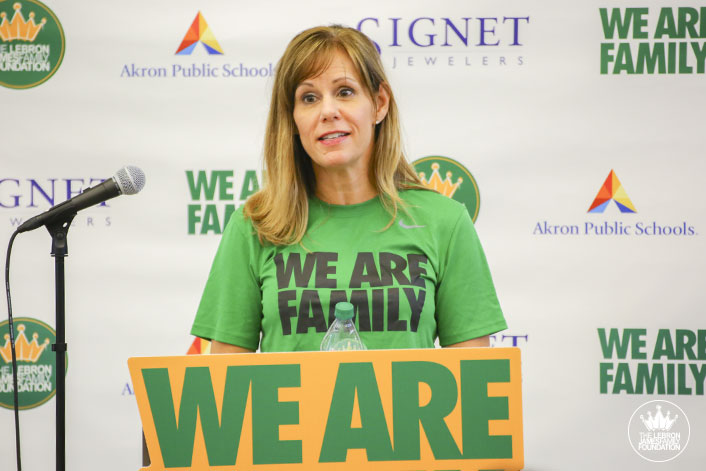 "As our students continue to grow, it is critical that they have mentors in their lives giving them that extra boost of encouragement and those additional helping hands they can turn to for guidance whether that be in their studies or their everyday lives," said Michele Campbell, Executive Director of the LeBron James Family Foundation. "It's important for us to partner with local companies that have a real presence in the Akron community that can help us provide this real, hands-on support for our students."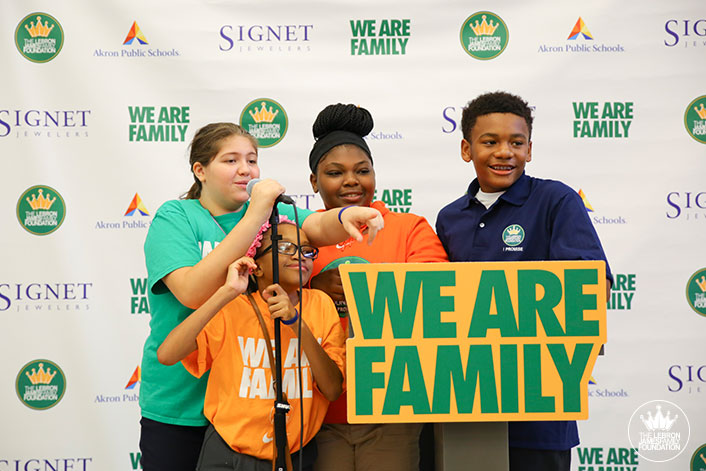 "It's an honor for me to be a part of two great organizations that have such a vested interest in our community and I am pleased they are working together for the long-term future of our community," said Cathy Fischer, Senior Vice President, Marketing, Signet and LeBron Advisory Board (Community) Member.
With the support of local partners like Signet Jewelers, LJFF will continue to provide additional mentors for its students as they prepare for their committed four-year tuition and fees scholarships to The University of Akron. LJFF's first class of eligible students will arrive on The University of Akron campus in 2021.