PROMISE Kept
Gathered in front of the iconic banner of LeBron James that hangs over 10-stories of their global headquarters in downtown Cleveland, the Sherwin-Williams Company ensured another promise was kept in Northeast Ohio. In celebration of the company's 150-year milestone and their commitment to the greater community, Executive Chairman Chris Connor presented a larger-than-life check to the LeBron James Family Foundation.
"What better way to commemorate S-W's 150th anniversary and celebrate a CAVS championship than with a $150,000 donation to the LeBron James Family Foundation. As a long-time supporter of the Cavs, and the entire community, we want the energy and excitement in Cleveland and Akron and our commitment to children to continue," said Connor.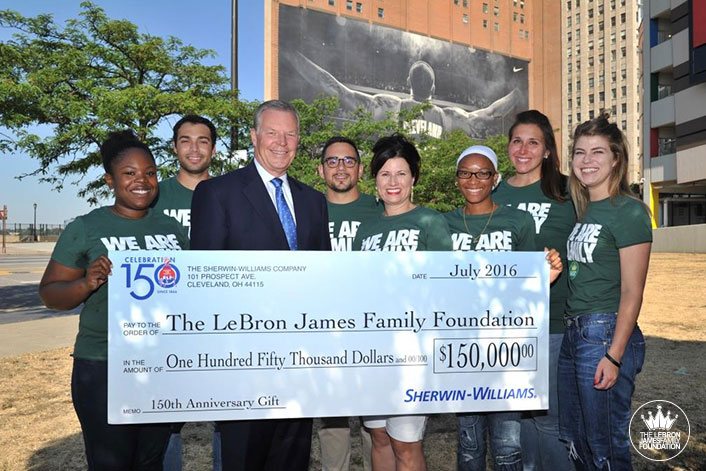 This generous contribution will assist the Foundation in keeping its promise to help its Wheels for Education and Akron I PROMISE Network students stay on the path to higher education.